Master's in Opera & Performance
Save the date: The application deadline is 15 July.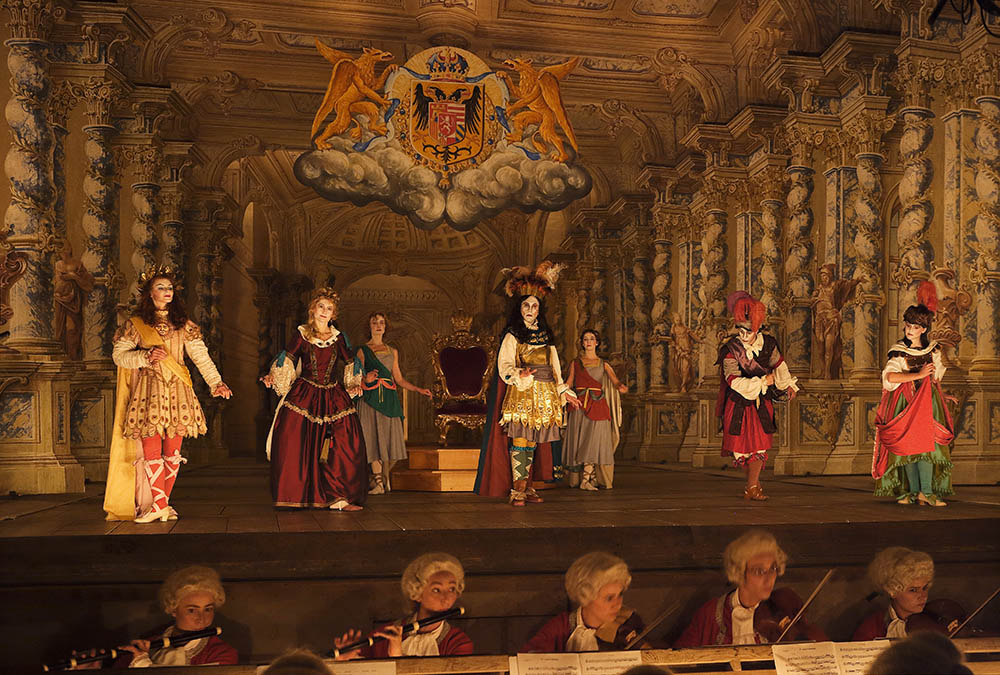 The master's programme focuses on opera as an institution and a specific form of music theatre. It is thus integrated into the research area of opera studies, which has become increasingly popular in recent years. The programme offers a dedicated performance-related approach to opera as a research subject, and examines it under general aspects of performance as a performative phenomenon and cultural practice.
Through an interdisciplinary approach, the course of studies introduces students to methods and insights primarily from music and theatre studies, but also from art, media, and dance studies. In this multi-perspective approach, opera can be treated in the various medial states of its transmission.
Overview of the degree programme

The Opera & Performance degree programme involves students intensively in current work of the Research Institute for Music Theatre Studies at the University of Bayreuth (fimt) and, by resolutely promoting academic excellence, prepares them for later work in research, cultural management, or practice.
With its focused orientation, the programme responds to desiderata from academia and theatre practice, and prepares students with regard to various professional perspectives. Working strategies required for the professional field of the humanities and cultural studies are engendered and refined. In addition, the programme also caters to dramaturgs and cultural managers who have already received basic training, but who wish to further qualify and specialise for more challenging tasks.
The master's programme is completed after 4 semesters with the Master of Arts degree. The master's programme can be followed by a doctoral programme.
The programme can also be taken part-time.
Career Prospects

The degree programme prepares students for the following professional fields in music theatre (multi-genre) and in the field of media:
Dramaturgy (with a special focus on opera)
Public relations, e.g. in theatres, archives, and museums
Music journalism, Cultural management
Music business: publishing houses, recording industry
Research and science

Application

Admission to the programme is only possible in the winter semester. Applications are sent via the Campus Online platform, where applicants register without obligation and submit their documents digitally.
After the documents have been checked, the applicants are invited to an aptitude test. The aptitude test comprises an interview of approximately 20 minutes based on the written statement of the reasons for applying for the programme.
The deadline for applications is 15 July each year. As a rule, the aptitude test takes place at the end of July and admission is granted at the beginning of August.
Any Questions?

Programme coordinator Prof. Dr. Anno Mungen and students in the programme are available to answer questions about the programme and the aptitude test procedure.
More Documents (in German)